Stop on by and check out some of our local events
----------------------------------------
Schoolhouse Fiddling Bee Results
Thirteen fiddlers from
Auburn, Avoca, Bellevue, Lincoln, and Omaha, journeyed south on the 13-C spur to Avoca, Nebraska to participate in the 21st Annual Schoolhouse Fiddling Bee. There were three categories of competition to show off the fiddlers expertise, talent, and humor in front of an appreciate audience. Here are the results:
Open Division:
1st Place, Grace Dowd, from Lincoln
2nd Place, Lydia Regier, from Lincoln
3rd Place, Gabriel Marks, from Lincoln
1st Place, Kathleen Brousek & Olivia York, from Bellevue
2nd Place, Emma & John Ackerman, from Auburn
3rd Place, Dorothy Marks & Grace Down, from Lincoln
Fee-Fi-Faux Fiddle Contest:
1st Place, Grace Dowd, flutist from Lincoln
2nd Place, Patrick Marks, guitarist from Lincoln
3rd Place, Dorothy Marks, mandolinist from Lincoln
----------------------------------------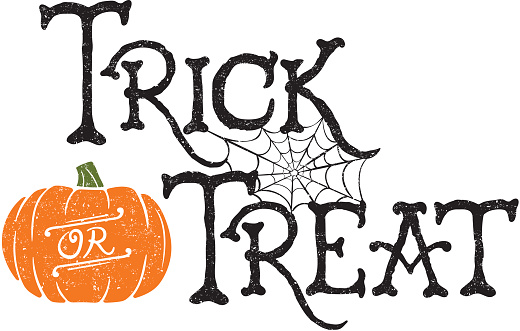 Avoca Halloween Party
Avoca Town Hall
October 31, 2017
5:30 pm - 7:00 pm
Sloppy Joes, Hot Dogs, Chips and Drink
Assortment of Delicious Treats
Fun and Games
**Treat Bags for All the Kiddies**
Anyone wishing to donate treats or help with the party, contact Sue at 402.873.0182
----------------------------------------
Bloom Where You are Planted Farm
Pumpkin Festival
2017
Bloom Where You're Planted Farm's 13th Annual Pumpkin Festival Sept. 30-Oct. 29 Fridays, Saturdays & Sundays 10:00 a.m.-6:00 p.m. For a third year in a row we are keeping admission at $6.00/person! Ages 2 & under are free, and there's no charge to come shop the store and pumpkin barn or swing into the Schoolhouse Cafe for some yummy lunch or homemade fall treats. The pumpkins in the U-pick patch are looking GREAT and we're working hard to make sure everything on the farm is just perfect for you to create special memories with your family and friends this fall!
www.BloomPumpkinPatch.com Bloom Where You're Planted Farm & Pumpkin Patch, 911 108th St., Avoca, NE
-------------------------------------------------------------------------------
The Avoca Library
Library Hours:
Tuesday 4:00 - 5:00 pm
Saturday 9:30 - 10:30 am
**October 31st: Library hours will be 5:30 pm - 7:00 pm with Halloween treats**
-------------------------------------------------------------------------------------
Greenblatt & Seay's Schoolhouse Performance Series

Concert of Wedding Music

Sunday, November 12

,

at

2:30 PM

Old Avoca, Nebraska Schoolhouse.
This is a great opportunity for folks who are planning a wedding to experience some of the most requested wedding tunes, including Pachelbel's "Canon", and Mendelssohn's "Wedding March", as well as selections that are perfect before and after the ceremony.

Besides Classical and Renaissance styles, Debby and David also play music from many cultures, i.e., Irish, Jewish, Swedish, etc. The happily married couple use a variety of instruments, including hammered dulcimer, violin, nyckelharpa, guitar, harmonica, etc.
Greenblatt & Seay have been playing and singing together since the night they met, decades ago.
The concert will be downstairs, followed by light refreshments, and a chance to chat and jam with the performers.

Admission is $10.00 for adults, $5.00 for students and senior citizens, and $1.00 for children. Seating is limited. For more information, write to Greenblatt & Seay, The Old Schoolhouse, P.O. Box 671, Avoca, Nebraska, 68307, or call 402-275-3221, or e-mail them at debby@greenblattandseay.com.

The historic Old Avoca Schoolhouse was built in 1925, and has been the home of the Schoolhouse Performance Series since 1990. Music lessons, workshops, fiddle camps, and field trips are offered by Schoolhouse residents, Greenblatt & Seay, and are available by appointment.
Avoca is in southern Cass County, Nebraska, on the 13 C Spur, one mile south of Highway 34.
Community Sustaining Sponsor 2018
-------------------------------------------------------------------------------------
Witte Physical Therapy Student of the Week
Riley Backemeyer
Elmwood Murdock High School
Keep Cass County Beautiful Fall Newsletter
What else is happening in and around Cass County ?
Check out the following events...
Louisville Area Food Bank
New hours beginning Sept. 7th
The Louisville Area Food Bank will be open on the first and third Thursdays of the month from 6-7 p.m.beginning on Sept. 7th. The food bank is located in the First Christian Church 304 Main St. next to Copple's in Louisville. Low income residents are welcome to come to the twice a month give away. Please bring a box to put items in. This food bank is for residents of the Louisville Public School District. Questions contact Pastor Cathy at 402-677-9606 or Pastor Bob at 402-234-2055. The Louisville Area Food Bank is always looking for donations of food as well.
Cass County Extension Office Classes
December 4, 2017
---------------------------------------------------------------------
Lofte Community Theatre
'Boeing Boeing' Ready for Take Off at the Lofte Theatre!
Manley, NE [October 2, 2017] - The Lofte Community Theatre announces the opening of its Fall farce, Marc Camoletti's fast-paced comedy, 'Boeing Boeing!' The production opens Saturday, October 14 on the Lofte's main stage.
Set in the bustling1960s, Bernard is a swinging bachelor who has the world on a string: a flat in Paris and three gorgeous stewardesses whom are all engaged to him at the same time without knowing about each other. However, Bernard's life encounters turbulence when his friend Robert comes for a visit and a new speedier Boeing jet throws off his carefully planned itinerary. Catastrophe looms when all three stewardesses come into town simultaneously and friend Robert keeps forgetting what helpful lies he's told to whom!
Starring in the show as the troubled Bernard is Doug Rothgeb of Omaha. His best friend Robert is played by Robert Carrera of Bellevue. The bevy of beautiful stewardesses are played by Aubree Sweeney of Plattsmouth, Brenna Thompson of Lincoln and Abigail Fletcher of Omaha. Fan favorite Melinda Mead of Plattsmouth plays the bad-tempered housekeeper, Berthe.
Directed by Kevin Colbert, production dates are October 14, 15, 19-22 and 27-29. Thursday through Saturday curtain times are 7pm. Sunday performances are 2pm matinees. Tickets are $19 each and advance reservations can be made by calling the Lofte box office at 402.234.2553.
Murder Mystery Dinner Theatre!
Nov 3 & 4 at 7:00pm
Limited Seating! Make your reservations now.
402.234.2553
Plattsmouth Public Library Events
2017 SHOWS at CORNHUSKER COUNTRY MUSIC THEATER
October 28 - Larry Hansen & Friends
November 11 - Warren Brewer & Friends
November 25 - Plum Tuckered
December 9 - Christmas Show for Young Musician
Church's - Scouts - Boosters - Register Your Organization to Share
Ad Revenues on this YOUR Community Website
Click Here Questions Call 402-968-0821
If you would like to advertise your local business click here.
If you would like to advertise, select link below to view options:
Please support the Business Sponsors of our Community Websites
Visit and click the Banners on: Wednesday Community Newsletter, Local Commerce, What's New!
Click to Read todays SpringfieldNebraska Newsletter
Click to Read todays PlattsmouthNebraska Newsletter
Click to Read todays WeepingWaterNebraska Newsletter
Click to Read todays GreenwoodNebraska Newsletter
Click to Read todays NehawkaNebraska Newsletter
Click to Read todays CedarCreekNebraska Newsletter
Click to Read todays AvocaNebraska Newsletter
Click to Read todays ElmwoodNebraska Newsletter
Click to Read todays MurdockNebraska Newsletter
Click to Read todays LouisvilleNebraska Newsletter
Click to Read todays EagleNebraska Newsletter
Click to Read todays MurrayNebraska Newsletter
Click to Read todays UnadillaNebraska Newsletter
Click to Read todays UnionNebraska Newsletter
Click to Read todays AlvoNebraska Newsletter
Click to Read todays ManleyNebraska Newsletter
Become a Community Editor Click Here
Advertise with a clickable Banner running on all the above websites Click HERE