Stop on by and check out some of our local events
Church's - Scouts - Boosters - Register Your Organization to Share
Ad Revenues on this YOUR Community Website
Click Here Questions Call 402-968-0821
If you would like to advertise your local business click here.
Do you have an upcoming garage sale you would like posted on your local community websites?

C

lick here to register!
If you are searching for garage sales in Cass County, click here for current listings.
0000000000000000000000000000000000000000000000
From the Avoca Board of Trustees:
Reminder: Motorized vehicles are NOT allowed in Tefft park!!
The Fire Department recently had a scare with children driving a 4-wheeler and another on a mini bike. Parents PLEASE be aware of where your children are and what they are doing. This could have had a tragic ending. Additionally, motorized vehicles ARE NOT allowed in the park.

Children under the legal driving age should not be driving these vehicles on the streets.
-------------------------------
Cass County Recycle Trailer
For the past years Avoca has been fortunate to have a recycle trailer in the Village for all Cass County residents. These trailers were purchased with grant money for the County. We want to keep the trailer here.
Your help is needed! Garbage is being placed in the recycle trailer bins. If this continues, we may lose the trailer. See the list below for items that are allowed. If you see someone putting items not allowed in the trailer, please report it to the Village Office so it can be addressed.
---
The Avoca Library
Tuesday 4:00 - 5:00 pm

Saturday 9:30 - 10:30 am
0000000000000000000000000000000000000000000000
Ladies Night Out
BINGO

&

Shopping
Friday, Sept. 8th at 7pm

Avoca Town Hall
Come shop with a few vendors and play bingo to win prizes.

Most importantly enjoy some time out with the girls.

Vendors will be Rada cutlery, 31 bags, Scentsy, and LuLaRoe

0000000000000000000000000000000000000000000000
Private Music Lessons Available in The Old Avoca Schoolhouse

Discover your inner musician with Greenblatt & Seay in The Old Avoca Schoolhouse! Lessons are tailored for the needs of the individual student, and can include playing by ear, reading music, jamming, performing, and recording. Greenblatt & Seay have been teaching folks of all ages how to play (violin, fiddle, guitar, mandolin, recorders, penny whistles, harmonicas, banjo, dulcimer, etc.) for over 30 years. For more information, contact debby@greenblattandseay.com.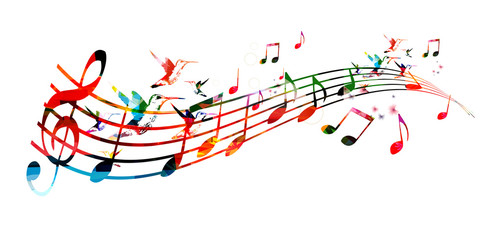 -------------------------------
The Old Avoca Schoolhouse
Our next scheduled workshop, the Schoolhouse Wedding Music Workshop, starts on Monday, October 9, from 6 - 8 PM. It involves 5 Monday night rehearsals, and culminates in a rousing performance on our November 12 Schoolhouse Performance Series concert.
Sunday, October 15, 2:30 PM, Schoolhouse Fiddling Bee, in The Old Avoca Schoolhouse, Avoca, NE
0000000000000000000000000000000000000000000000
CASA Volunteers Needed
Cass Court Appointed Special Advocates (CASA) is currently recruiting CASA advocates to speak up for the best interest of abused and neglected children in Cass County. The next training session is scheduled to begin

October 1

and will run for five weeks. The training consists of 15 hours of online training and 15 hours of in-person training.
We are also seeking male volunteers for this class as over 60% of our CASA children are males. If you are interested, please contact Debbie Green at (402) 296-9521; email dgreen@casscasa.org or if you would like to learn more information about our program, please visit www.casscasa.org
0000000000000000000000000000000000000000000000
What else is happening in and around Cass County?
Check out the following events...
Two Gypsies Quaint Goods in Plattsmouth Closing
---
Murray Freedom Festival Board Looking For Two Volunteers For Key Seats.

0000000000000000000000000000000000000000000000
Louisville Area Food Bank
New hours beginning Sept. 7th




The Louisville Area Food Bank will be open on the first and third Thursdays of the month from 6-7 p.m.

beginning on Sept. 7th

.




The food bank is located in the First Christian Church 304 Main St. next to Copple's in Louisville.




Low income residents are welcome to come to the twice a month give away. Please bring a box to put items in.




This food bank is for residents of the Louisville Public School District

.




Questions contact Pastor Cathy at

402-677-9606

or Pastor Bob at

402-234-2055

.




The Louisville Area Food Bank is always looking for donations of food as well.
0000000000000000000000000000000000000000000000
0000000000000000000000000000000000000000000000
Antique/Vintage Toys Exhibit
Bess Streeter Aldrich House
---
Plattsmouth Public Library
---
Advertise with a clickable Banner running on

all

the above websites Click HERE